FORCE will improve every workout
Progenex FORCE is the only pre-workout supplement built around clinically effective dosages of the best scientifically validated ingredients that help you take your training and performance to the highest level, with no side effects or after crash.

Scientifically proven
Only the best premium scientifically proven ingredients to maximize your body's ability to train harder and longer.
Great taste
Comes in 3 amazing flavours, better than any other pre-workout you've ever tried.
Works instantly
Just one serving of PROGENEX FORCE and you will feel the benefits in your workout immediately after.  
What makes Force better than other pre-workout supplements?
Force uses only the best scientifically proven ingredients. It is a pure formula, with a number of known effective ingredients, without being heavy on stimulants. This makes FORCE the finest pre-workout product that is specifically created to maximize your body's ability to train harder and longer, so that you can get the most of each workout. All ingredients in PROGENEX FORCE have been shown in studies to:
increase your energy, strength, stamina, clarity and mental focus
maximize your ability to train harder, longer by fueling muscles and blocking fatigue pathways
optimize your performance through increased blood flow, oxygen transport and the delivery of key nutrients during training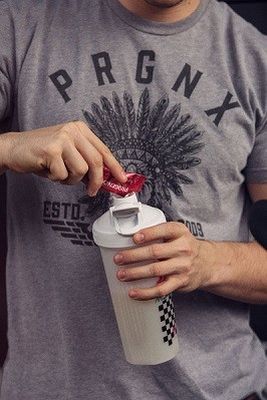 All of the above is made possible by our proprietary Surge NOS Activator ™, our carefully calibrated nutrients (Creatine and 2:1:1 BCAA Peptides), our anti-fatigue ingredients - L-Citrulline and Beta-Alanine, and our low dose addition of caffeine.  
How does Surge NOS Activator™ work?
Surge NOS Activator™ is an isolated concentration of key whey peptides that enhance nitric oxide production in endothelial cells. Unlike some NO products, the mechanism of action in Surge NOS Activator™ is different in that we don't simply just add more amino fuel, such as arginine, to support NO activity. Surge NOS Activator™ actually switches on the enzymatic pathway to utilize your own amino acids to start the NO response. Just one serving of PROGENEX FORCE and you will feel the power Surge, enabling you to experience increased blood flow, increased oxygen transport and extended VO2 max. You'll also feel your muscles fuel up as two ingredients course rapidly through your expanded arterial walls, delivering strict muscle fuel before, during, and after your intense workout.  
How to use
Mix one (1) packet of PROGENEX FORCE with approximately 350 ml of water and drink 10-15 min prior to workout. Lightly agitate until blended. Enjoy. Tip: Add 4-5 ice cubes to your shake or use ice water to make the shake even more enjoyable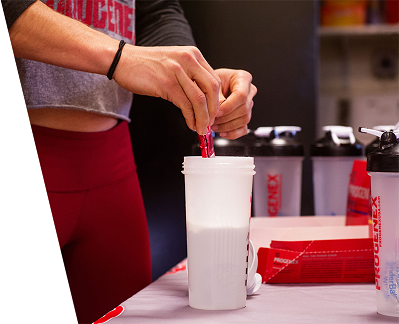 Taste selection
All tastes are good and popular, if you are looking for inspirations check what our athletes choose. Remember that you can test other tastes by ordering single servings.